THERMOELECTRIC AUTOMATIC CUTTING EDGE & CONJUNCTION M/C
FC-A
FC-A = FC-N320 + FC-321
APPLICATION:
Welding and joining EVA, PE, Sponge sheets into a roll by thermoelectric heat.

FEATURES:
1. Use thermoelectric heat welding and joining, doesn't need to use glue any kind of adhesives. (environment safe)
2. Motorized cutting front, rear and both side portions of the material, and welding at once. Save time and increase productivity.
3. The laser guideline is amicable to operation.
Specifications
Video
Model
Working width (mm)

Power (HP)

Production Capacity (PCs/Hr)
Max. Material Thickness (mm)

Material

Max. Diameter of Roll Material

FC-320
1550
6
180-200
20-100

EVA, PE, and similar material

FC-321
1550
1/2
3800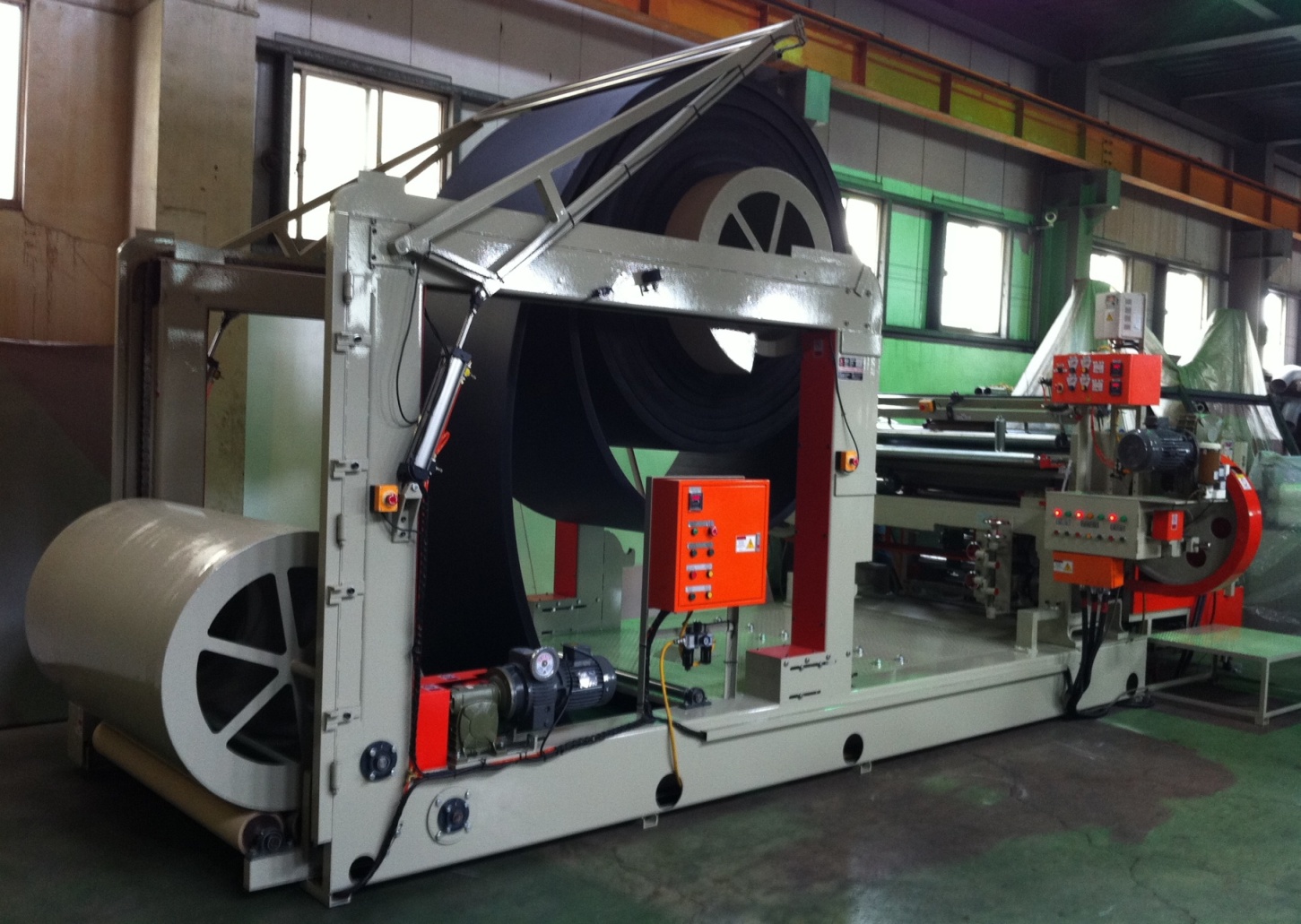 Below this machine has thehonor to receive each patent:

Round cutter structure
Taiwan new patent
Mainland new patent

Number ZL97220215.3

American invention patent
German invention patent
Indonesian invention patent
The revertex or the sheet rubber meet the material machine
Taiwan new patent

Number 91657

Mainland new patent

Number ZL93241482.6

American invention patent
German invention patent
Leads is locating film of the effect to weld the installment
Taiwan new patent
Mainland new patent
American invention patent
Round cutter gear box structure
Taiwan new patent
Mainland new patent
| | | | |
| --- | --- | --- | --- |
| The infrared detects the installment | Taiwan new patent | | Number 121960 |
Around electric heating knife improvement
Taiwan new patent

Number 108587

Mainland new patent

Number ZL95222509.3

American invention patent
Thai invention patent

Number

Malaysian invention patent

Number

Indonesian invention patent
| | | | |
| --- | --- | --- | --- |
| Cutting edge round knife structure | Taiwan new patent | | Number 92089 |